BridgeVoice Pluto now offers an inbound VoIP service allowing a call to be terminated to a Direct Inward Dialing (i.e. DID) mapped to specific phone instead of going
through a menu or an extension. Our value added service enables SMBs, Enterprises, ISPs and ITSPs to build, customize, launch and manage
comprehensive VoIP solutions with ease. It offers a number of essential features including voicemail, conference calling, automated
greetings and call logs, thus reducing the investment costs for additional equipment.
BridgeVoice Pluto DID Service is seamlessly connected to multiple access number providers to increase the inventory of local numbers from
different countries, making it easier to reach local businesses. It also brings together a number of termination suppliers to ensure better
voice quality for different destinations at optimal cost.
By incorporating a user-friendly GUI, it lets the customers manage their DIDs through an intuitive web self-care portal. BridgeVoice Pluto DID
also helps in routing the DID phone numbers to receive inbound calls or forward calls to an alternate number.
The service includes a smart mobile application putting important features at your fingertips.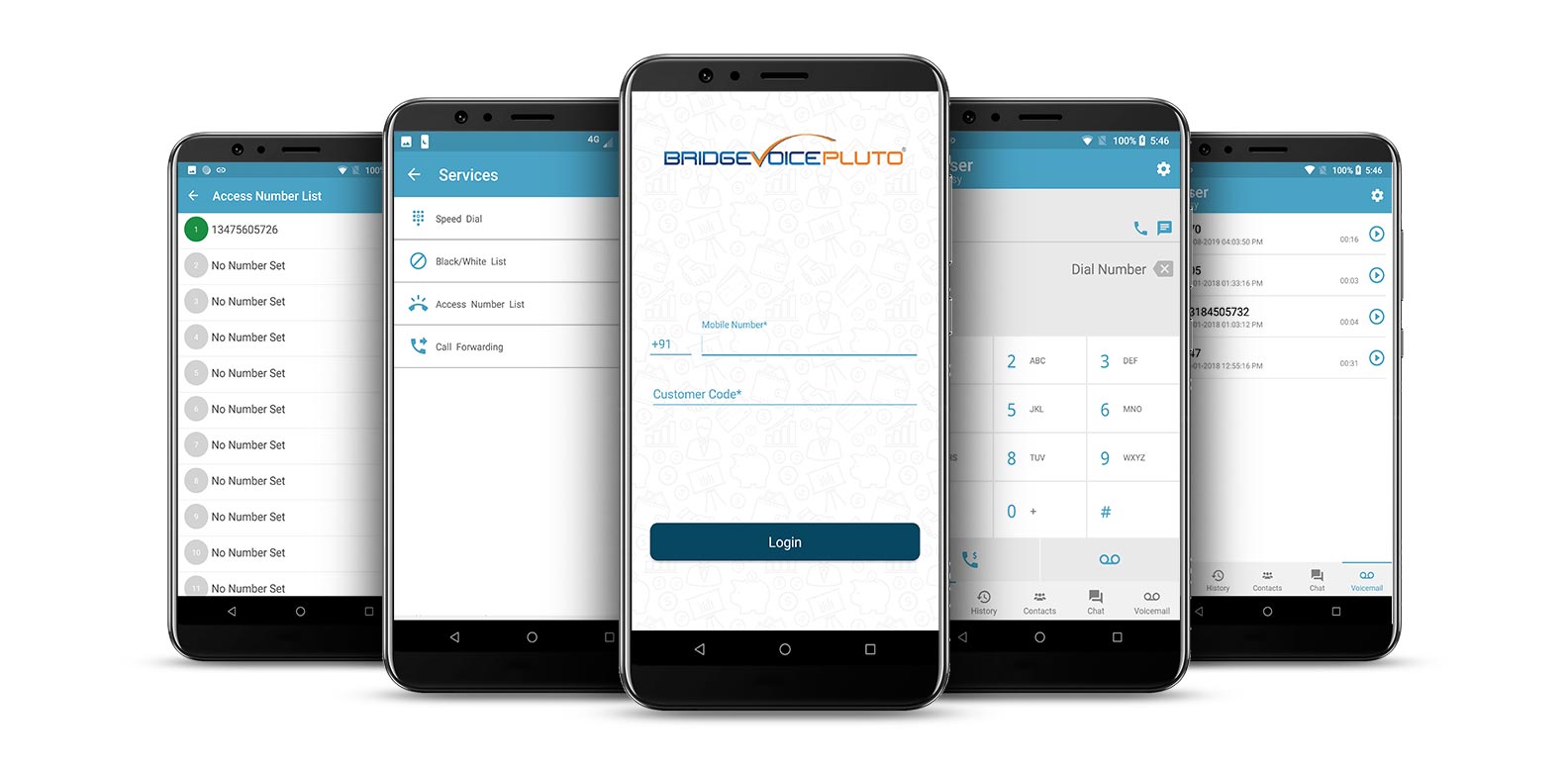 HIGHLIGHTS
---

Connected to multiple access number providers termination suppliers
DID, customer and extension management

Customer web Self-care portal

Smart App for Android & iOS
Reduces exposure to fraud and disputes

Reduces investment costs for expensive equipment
KEY FEATURES

Extension and Department Management

Voicemail & Voicemail IVR

Incoming DID Management and charging

Call Conference (3-way server-side call conferencing)

Internal Calling and charging facility

Ring Groups - Ring All/Round Robin

A to Z Call Plans for International dialing

Call Recording

Caller ID Setting

Blacklist/Whitelist

Call Forwarding & Transfer

Callback and Callback Hotlines
INTERESTED TO KNOW MORE ?